At Argyle, we are growers first. We are also an Oregon winery with deep roots in our community, and a commitment to the long-term health of our land and the Oregon wine industry. This means that we believe in being good stewards of our vineyards, good neighbors, and a positive force in our communities. To achieve this, we are dedicated to the tenets of sustainability in all areas of our operations, including water conservation, energy efficiency, composting, waste reduction, renewable packaging, civic responsibility, philanthropy, social equity, and much more.
While we take pride in what we have accomplished so far, we are constantly striving to be better environmental citizens, while producing wines that reflect the intersection between people and place that have been at the core of our philosophy since 1987.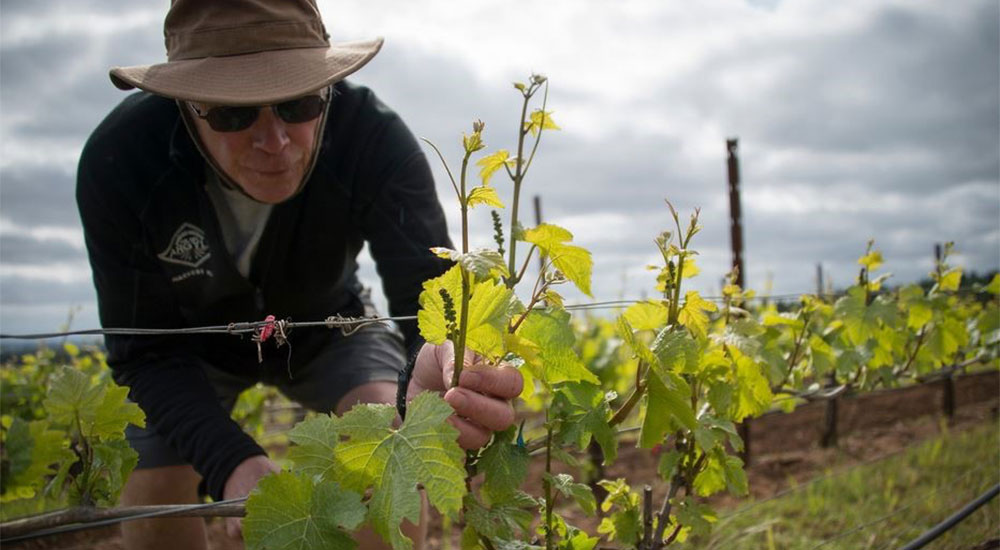 LIVE Certified
We believe that rigorous third-party certification is the most authentic and transparent way to share our sustainability story with our customers. In 2008, Argyle became one of the very first Oregon wineries to earn LIVE (Low Input Viticulture & Enology) certification when the program was created. LIVE certification also encompasses Salmon Safe certification.
James Beard Foundation
Thinking for the long term, being good stewards of our vineyards, and good neighbors and positive forces in our communities is an essential part of what constitutes sustainability in our culture. To help build on these commitments and to broaden our reach to a wider audience, we are proud to be the Exclusive Wine Partner of the James Beard Foundation Impact Programs.
The James Beard Foundation Impact Programs are committed to establishing a more sustainable food system through education, advocacy, and thought leadership. Through the mantra "good food for good" the organization is committed to giving chefs and their colleagues a voice and the tools they need to make the world more sustainable, equitable, and delicious for everyone.
Sustainability
The Argyle Tasting House was developed with a focus on sustainable construction and operating practices. Building materials like siding, roofing, lumber and fixtures were repurposed from portions of the former winery and have been reimagined as primary design features of the new space. All of the tables, shelves, bar and wall siding were built from repurposed Douglas Fir rafters that lived high above the original cellar building.