The true cool climate in the Willamette Valley places us squarely on the margins of viticulture. Situated just above the 45th parallel and just between the protective rain shadow of Oregon's Coast Range to the west and the majestic Cascade Mountain Range to the east, the Willamette Valley enjoys a long, late growing season, perfectly suited for world class Pinot Noir.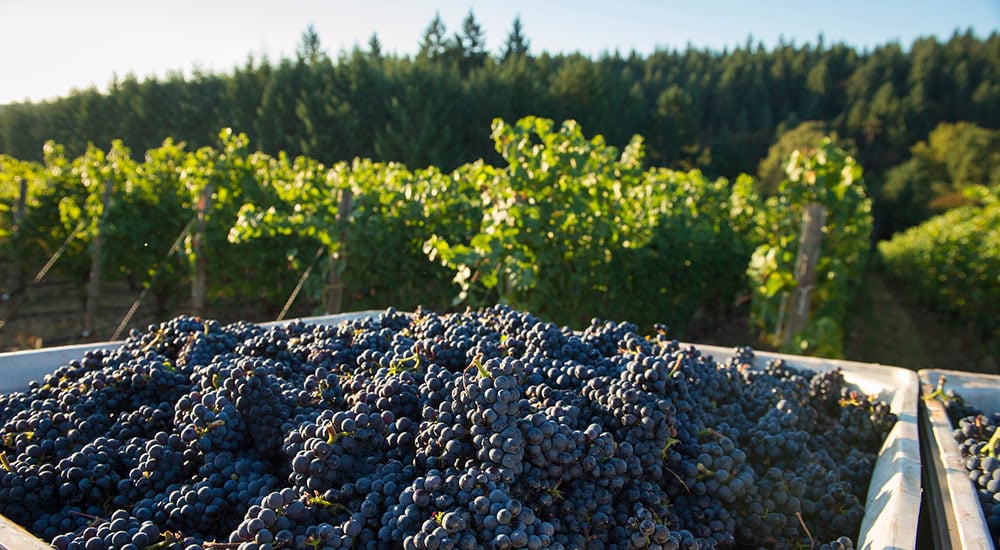 The Place for Pinot
The Willamette Valley is the place for Pinot Noir. Over the last 30 years we've thrived here amidst the narrowest of parameters of success. The limitations on ripening grapes for red wine in our climate have given us a singular focus: growing world class Pinot Noir.
"There was a pioneering spirit growing grapes in Oregon and I felt I could make a difference here"
— Rollin Soles, Argyle Founder
We have innovated across our vineyards and moved our viticulture toward the cutting edge. Planting old world clones of Pinot Noir using high density spacing on high elevation blocks in rich, volcanic soils has been the hallmark for success for Argyle Pinot Noir.
Moving with Mother Nature
Because of our long history as a Grower First with a particular focus on farming for Sparkling Wine, Argyle claims an advantage that mitigates any perceived risk of growing Pinot Noir in a cool climate. Argyle's overall wine program capitalizes clonal selection across carefully planned viticulture and allows us to move with Mother Nature, shifting grapes between Sparkling Wines and still categories. In cooler or more challenging vintages when ripeness is harder to come by, we can designate fruit, originally earmarked for our best Pinot Noir, into our Sparkling Wines. It is unique for any American winery and our singular secret for success.
Explore our Vineyards
The Houses of Argyle
From the outset, our ambition at Argyle has been to make Pinot Noir that could stand on the world stage – approaching the best examples of Pinot Noir grown in the Old World. Our vehicle to create consistent high quality, year after year, was to develop memorable house styles that capitalize on the reliable varietal markers we get from our vibrant mix of high density clones grown in the Dundee and Eola-Amity Hills at different elevations. The diversity of these blocks of Pinot give our winemakers a spectrum of vitality to select into pinpoint trademark house blends.
Nuthouse Pinot Noir
Taking its name from the hazelnut plant that once was home to our original winery in Dundee, Oregon, Nuthouse is a provocative, singular expression of Pinot Noir. No one underestimates Nuthouse Pinot Noir. The utterance of 'Nuthouse' brings a smile to the faces of everyone who encounters it. The self-effacing take on our own history captures the sense of humor and story telling in the Argyle personality while commanding serious respect among critics, collectors and the trade.
Shop Pinot Noirs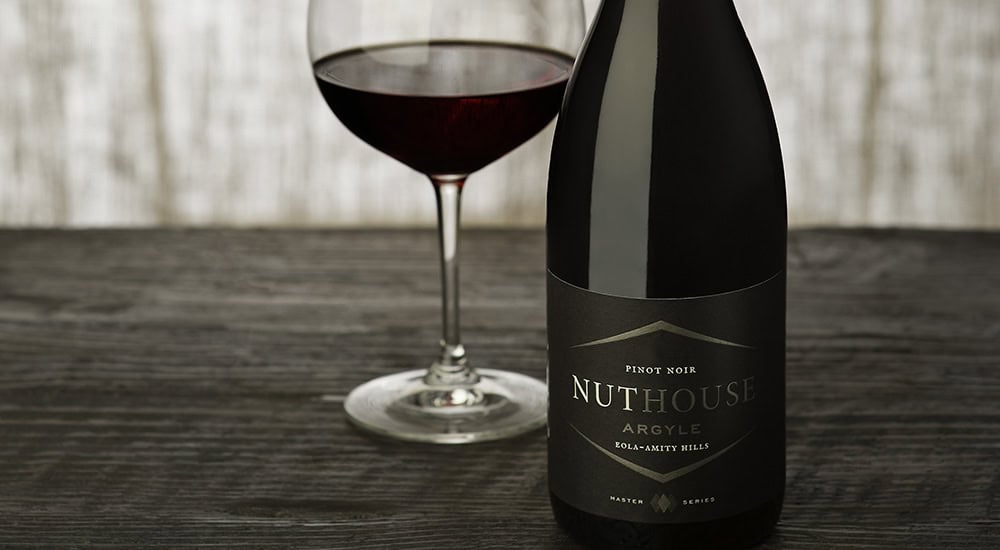 Spirithouse Pinot Noir
Spirithouse is a 'wine of few words': elegant and self-assured but understated. Spirithouse Pinot Noir is truly rare and in limited release, crafted only from vintages when we realize Argyle at its rarifed best. Spirithouse wines are most often derived from the latest harvested fruit and represent the crowning achievement of each vintage in which they are produced. Contemplative and haunting, Spirithouse Pinot Noir is the nexus between Argyle's most cutting edge viticulture and most exacting winemaking and is Argyle's purest expression of power and grace.
Current Pinot Noir Releases
Shop Argyle Pinot Noir
View all our current releases and order for delivery from the Willamette Valley to you.
Shop Now