Dundee Hills AVA | 124 Acres Planted | Founded in 1972 | Red Jory Soil | 630′ – 1000′ elevation
Argyle's foundation vineyard source since 1987 is the 124-acre Knudsen Vineyard, located in the heart of the Dundee Hills AVA. Pioneering owner Cal Knudsen planted almost half the acreage in the early 70's, giving the Dundee Hills considerable mass. A leader in quality innovation for the entire region, Cal was at the forefront of significant vineyard improvements in irrigation, higher vine densities, clonal selection, and conversion from own-rooted to root-stocked vines.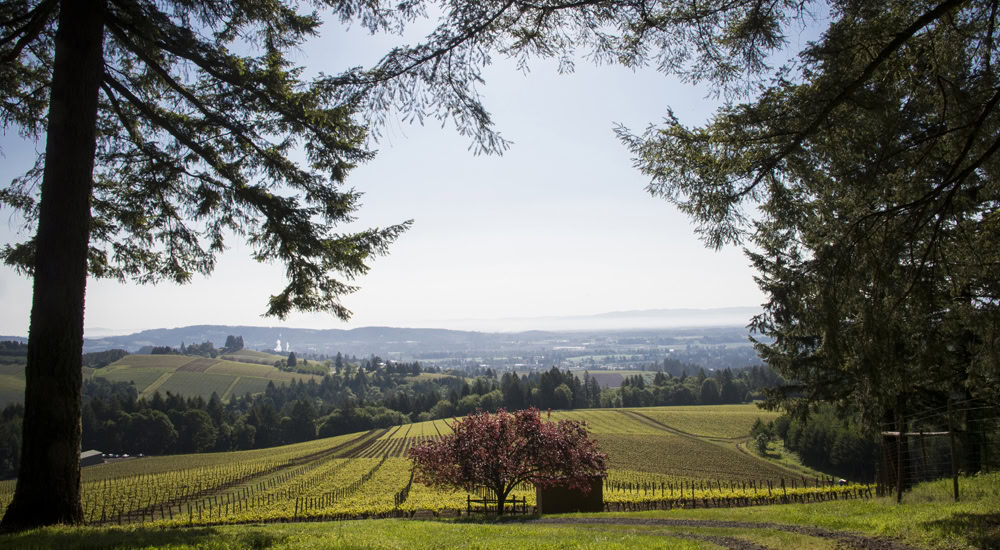 At the higher elevation of 700+ feet, the latest-ripening Pinot Noir makes one of our best – Spirithouse Pinot Noir. Argyle's finest sparkling fruit is also grown in the higher elevations of Knudsen Vineyard. We derive two vineyard-designated Sparkling Wines, Knudsen Vineyard Brut and Knudsen Vineyard Blanc de Blancs, from this great vineyard!